All images taken while driving around Mull.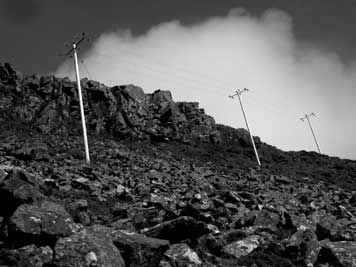 Trio, Mull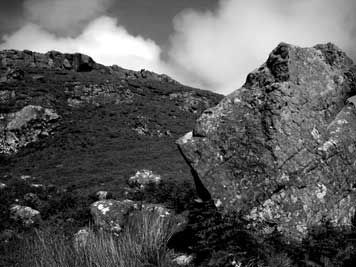 Boulder, Mull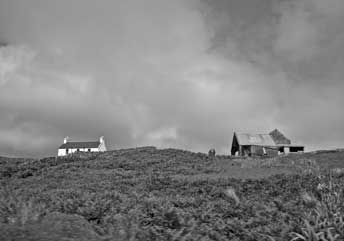 Farm, Mull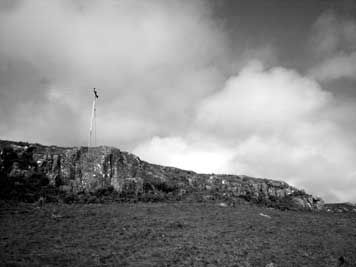 Telephone Pole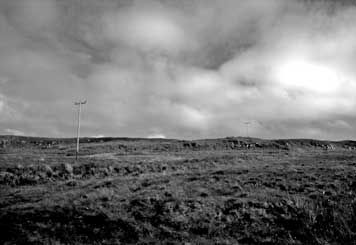 Moors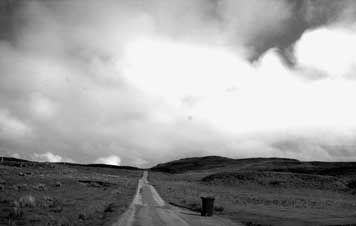 A Lonely Weelie Bin & the Sky, Mull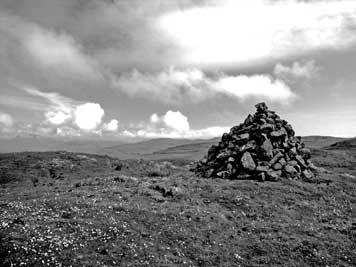 Cotton Grass & Cairn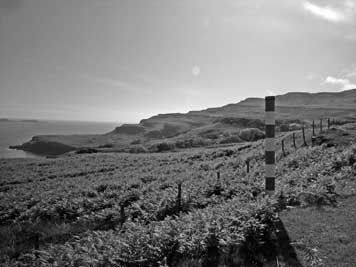 Passing Place.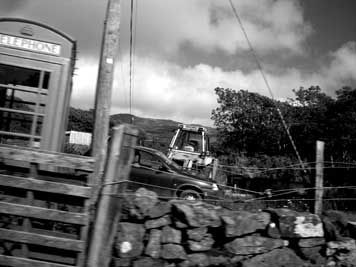 Passing a Farm yard, Mull
Sheep on the Road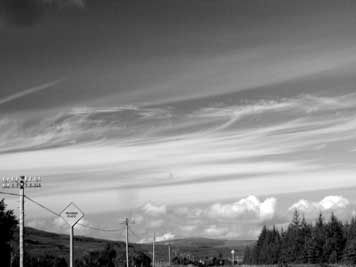 Road: Ulva Ferry to Salen, Mull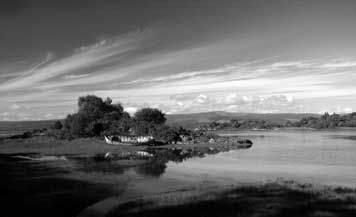 Open Boat, Salen.
Derelict fishing boats Salen.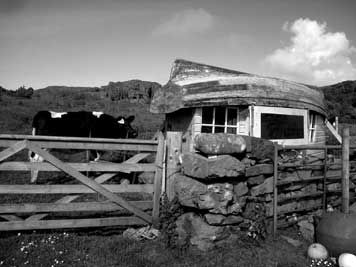 'Cafe' at Calgary Bay. The chalk board faintly says cafe closed - they only way I knew it was a cafe! The cow must have been waiting for it to re-open?
All Images Copyright L. Bradbrook 2005